Relieve Pain &
Facilitate Function
The Power to Practise Precise Electro-Energetic Pain Therapy
Relieve Acute and Chronic Pain Fast
Improve Function - Reduce Disability
Accelerate Recovery - Rehabilitation
Find Hidden and Referred Keypoints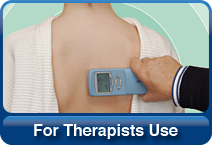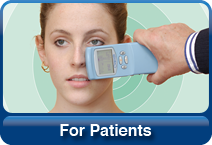 The Scenar (Self Controlled Electro Neuro Adaptive Regulator) Blue Pro is a handheld, electro-stimulation therapeutic medical device (101783).

Latest Scenar Pro
News & Offers
New Address PO Box 3130 Austinmer NSW 2515 30 Park St Coledale NSW 2515 Phone: +61 2 4268 2222 Toll … Continue reading →

ABC 4 Corners discloses waste in many medical (incl back pain) operations. Little evidence of efficacy and increased dangers  ABC 4 Corners Program – "Wasted"  When we … Continue reading →

Scenar Expert Blue Pro, the world's favourite true Scenar Practitioner device, has the very best Scenar Pro Certificate trainings again through … Continue reading →

"I am a 70 year old man suffering from severe osteoarthritis in both knees. X-rays show that my left knee has … Continue reading →
More about Scenar Therapy
Scenar is an advanced pain relief device and methodology supported by the latest in biofeedback research. Scenar treatment works by creating a 'dialogue' with the body, measuring specific signals and locating & treating painful problem areas through the skin.

The theory behind Scenar health devices is that the bodies' energy and neural pathways must remain free of obstruction in order for an individual to achieve optimum health. The Scenar Expert Pro reads the body's inner nerve and energy responses, identifies problem areas, and responds with electrical impulses that stimulate the body's own natural responses, in a process known as reflex biofeedback. It is ideal as a complementary approach for patients suffering from acute and chronic pain.

To learn more or to make an appointment with a professional Scenar therapist, see the buttons at the top of the page.